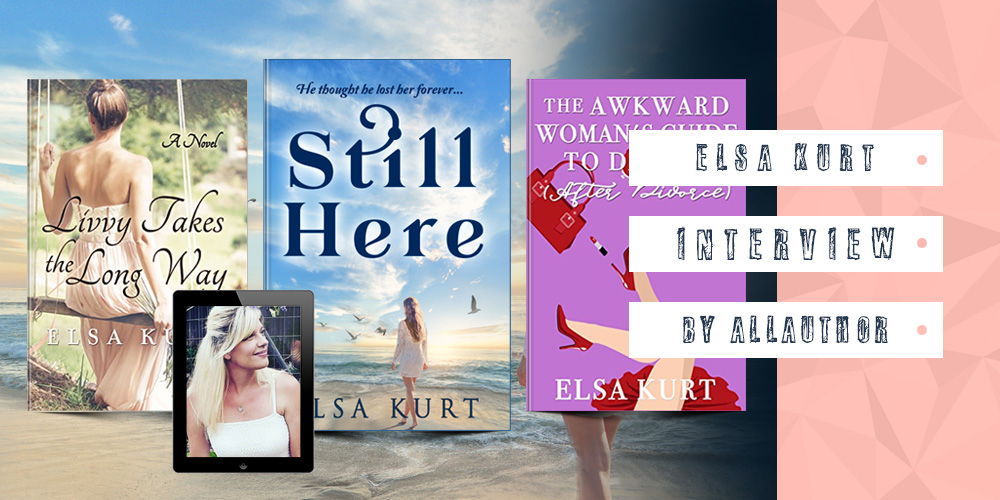 Where did you grow up and how do you think your experiences growing up may have influenced your writing as an author?
I grew up in a relatively small New England town called Rocky Hill. Since I've really only experienced small-town life, it has had a significant influence on my writing. To date, all of my settings are in small towns, or at least the characters have come from them. In Lost and Found Girls, I use the name of my hometown, while in Into the Everwood, I use a variation of it. I always 'sneak' my old street name in somewhere, too.
How did you first pick up the passion for writing? Are there any other creative arts that you like to dabble in?
I was born a daydreamer. There hasn't been a day in my 46 years where I wasn't 'watching a story' inside my head! Growing up I practically inhaled books, falling deeply in love with the magic and power of the written word. It wasn't until my early teens that I began journaling stories based on my almost nightly vivid dreams. A friend found one of my 'works' and professed to love it, thus planting the seed to write. I also love exploring other creative mediums, such as drawing & painting, floral design, and hand painting furniture pieces.
How long do you typically write for in a day? Are you one to set certain goals or do you just treat each day as it comes?
I used to treat my writing time as something that should be spontaneous and free forming. About a year ago, I realized that if I wanted to be serious about my writing, then I needed to treat it as if it were my job- set times (for the most part) and a designated work area. Now, I typically write four to five days a week, from about 9 am to 2 pm. Sometimes more, rarely less.
Why did you choose the indie author route? Do you think you would ever sign to a traditional publishing house?
Initially, I was simply too chicken to submit my work to publishing companies. Egos can be fragile, and mine was no exception! This year I 'bit the bullet' and submitted two short stories for anthologies in the romance genre, which were accepted & published. So, now I get to call myself a hybrid, I suppose! Oh, and I've had a few rejections, too. Good news, though: my ego isn't nearly as fragile as I thought it would be!
What are some ways in which your stories and your characters come alive to you?
You know, it's a strange and wonderful thing that happens when I sit down to write. For the most part, I can't tell you where the stories come from, because I don't quite know! I like to say that they 'tell themselves' and I'm just the conduit. For example, Still Here came from a nightmare I had. In the dream, I'd jumped off a cliff and plummeted through the air into the dark ocean. Even though they say you can't die in your dreams, I did. When I awoke, I was so disturbed by the terrible and strange nightmare, that I needed to purge it. Then, as it often happens, a story began to immerge. However, it was not one of terror, it was a love story.
When did you first start the Everwood series and what was it that spawned the idea? What is the "Everwood"?
The Everwood is a wooded area behind the main character's apartment complex where they explore and hide out from the rest of the world. In it, the find a strange door that leads them into their adventure. Into the Everwood was my very first novel. I've always been a huge fan of books and series like the Narnia Chronicles by C.S. Lewis, The Talisman by Stephen King, as well as numerous other fantasy stories & fairy tales. About ten years ago I'd begun a story about fairy-like children who lived in the woods. I'd at least forty pages of manuscript, but life got in the way of writing and the story was shelved...but not forgotten. I decided to revisit the story a couple years ago and see where it would go. Eight months after I first revisited the story, it was finished!
What sort of new techniques and styles did you play around with and develop with the Craving series? How do you find your inspiration for the hot men and women in this series and who has been your favourite so far?
Steamy romance was a sub-genre that I'd previously never considered, but the opportunity arose & I love a challenge! The romance genre has some specific 'rules'- for example, HEA (happily ever after) is a must. Plus, being that they are short stories (10,000 to 12,000 words) a writer has to squeeze a lot of information in as few words as possible. It's been a great lesson in how to be less wordy (guilty as charged at times!) My absolute favorite character is in the soon to be released, A Billion Reasons. I am crazy in love with my character, Griff Pierce. He's basically a cross between Cary Grant, Pierce Brosnan, George Clooney...and well, need I say more?!
How do you know whether to let a book remain a standalone or create a series out of it? If you had to choose to continue as a series "Lost & Found Girls", "Livvy Takes the Long Way", or "Still Here", which one would you choose and why?
Originally, I had no intentions of making any of those books series (aside from Into the Everwood) but I've been asked numerous times if there will be any continuations, which is so gratifying to know that readers want more of these characters that I love so much. As of right now, Still Here will have a sequel, set on the island in the first book, and Lost and Found Girls will have a prequel, where readers can learn more about Paul and Sarah's story.
What was hardest about writing "Livvy Takes The Long Way"? How do you hope people who have been affected by similar events would react to this book?
Livvy was relatively easy to write but very hard to release. It is loosely based on my own experiences & journey. I had to face truths about myself, through Livvy, and then share things that reflected an unhappy time. Ultimately, it needed to be set free because I knew it could help someone. Even if the exact story doesn't resonate, the feelings of being isolated, trapped, scared, insecure... I think they're universal. I want any woman who reads Livvy's story to know this: It's going to be okay. You're going to be okay. In fact, you're going to be better than okay, because one day you're going to be living the life you only dreamed of. So don't let fear stop you.
Which book has made you most emotional while writing and why? Would you publish a book that didn't move you?
Hands down, Still Here. Box of tissues by the laptop moments, take a break and remember it's a story moments, hug my husband moments...all part of the process on that one! I hate to get sappy, but you asked... the reason Still Here is so emotional for me is because it is, at the core, a love letter to my husband. The story is told by Birdie, Damon's wife, and the depth and breadth of their love are so parallel to our real-life love, that I felt a need to be painstakingly explicit in sharing the magic between them. I hated for it to end. I really couldn't bear to write a story that didn't move me in some way.
What was the inspiration for your penname Melanie Cherniack? In what ways has writing children's books helped you grow as an author and what do you hope to accomplish with these books?
When I published my first children's book, I used my real name- Melanie Cherniack- then, when I began writing novels, I wanted to keep a strong line between the two genres, simply because they were so polar opposite. Truthfully, I wish I'd done everything under Elsa Kurt ( which is actually my maternal grandparent's first names) just for the sake of simplicity! Since my early teens, I've always worked with children in some capacity. As a stay-at-home mom to my two (now grown) daughter's, I knew it was one of my callings to do my part in helping children, particularly young girls, learn how to be comfortable in their own skin, something I never was until much later in life. Through my children's stories, I hope to inspire, empower and uplift girls to be strong, confident, and most of all happy.
What has been your greatest accomplishment as a writer so far? What are some of your other goals going into 2018?
You know, just completing and literally publishing my work is a huge accomplishment. I'm a lifelong resident in the house of ADD, so staying on task & finishing projects has always been challenging for me. However, one of the many perks to ADD is that we can hyper-focus when we're totally into something! Great for book writing, not so great for housework ;) I'd say the most gratifying thing I experienced as a writer is when a reader tells me my story moved them. That's better than any award out there! I've set a goal for releasing three full-length books in 2018 and focusing my attention on self-promotion and marketing via book events/signings and conferences, and more.
Do you ever get hit with writer's block? If so, how do you get the juices flowing again?
I've yet to be hit with writer's block, but I also allow myself the time to let ideas come organically. Of course, it does help to not have a publisher's looming deadline over my head!
Share Elsa Kurt's interview
Harper Kincaid interview
NANCY PENNICK interview