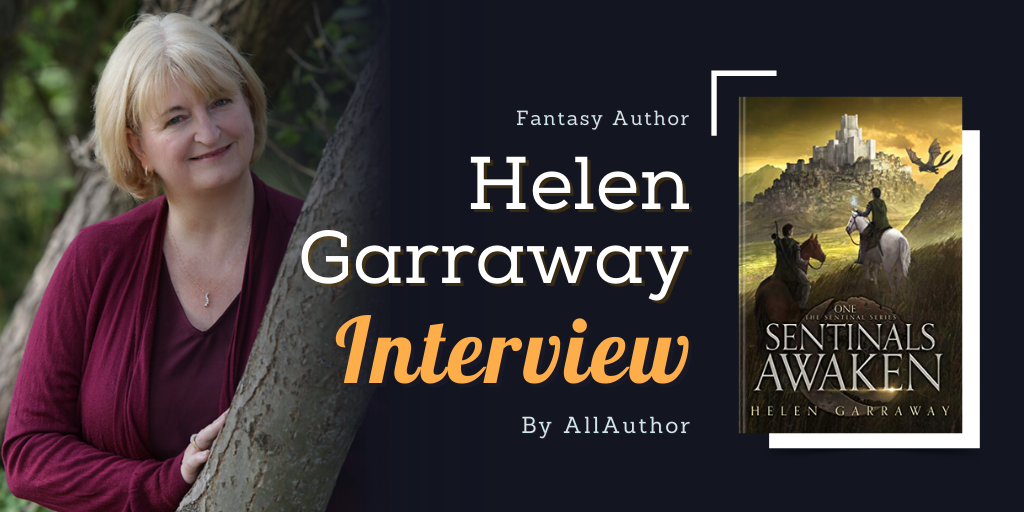 Where were you born? Since how long have you been living in Berkshire in the UK?
I was born in Berkshire and have lived in the royal county all my life, a stone's throw from Windsor Castle. I debate about moving, but I just haven't found anywhere I would prefer to live yet.
Which of your childhood dreams was the first to die?
When I was a child, I wanted to learn how to ride a horse. I was mad about horses, but we just couldn't afford it, so the next best thing was books about horses. I am glad to say that a few years ago, I did get the chance to go to Vienna, in Austria, and visit the Spanish Riding School and saw their famous Lipizzaners dance. It was amazing and I recommend you go if you ever have the chance.
What are your experiences as a self-published author?
The whole self-publishing experience has been one steep learning curve. Although there is a ton of information out there, it is parsing it down to what is relevant and helpful to you. I think my key learning is:
1. Invest in a good editor,
2. Invest in a good cover and
3. Give yourself time. Everything takes longer than you think it will.
How did you get the idea of creating the world of Remargaren?
I'm not sure. I'd had ideas bubbling for a while before I first started writing. I was capturing ideas in a notebook, and I was very taken with the idea of ancient forests and enchanted trees and that became the kingdom of Vespiri, and my world grew as I considered how the terrain and the climate would change as you travelled north or south. I used Pinterest to create mood boards of associated images that helped develop the world. As ideas for the other countries grew, the story grew with them.
How did you begin writing your first fantasy novel Sentinals Awaken?
It was a combination of events, the ideas crystallising, my mother unfortunately passing away, and then my daughter leaving home for university. Suddenly I had the time, and there were no excuses not to sit down and start writing. So, I did. And two years later I had the drafts of six books written. Now I am editing them into shape and the second book Sentinals Rising will release on March 17th. On to the next one.
In what ways do you think graduating with a Degree in Politics and International Relations has helped you in your career?
I always think achieving a degree is all about the skills you learn instead of the actual subject. Especially for vocational degrees. Hard work, perseverance, organisation, and the ability to write a 10,000 word dissertation to a deadline. All good preparation for writing a novel!
What, to you, is an ideal setting or environment for a good writing session?
An ideal setting is music playing in the background, currently I am enjoying listening to Sia. My cat curled up on the sofa asleep, so he is not climbing all over me or my keyboard and time to escape into my world.
What is the best piece of advice you have received related to writing?
Learn your craft. Take the time to learn grammar and punctuation. Understand the structure of a sentence and a book. But most of all write. Write freely, and worry about editing later.
You can always polish it up afterwards, but if you don't write to begin with then you'll have nothing to polish. Invest in a good editor and a book cover designer. The rest you can figure out yourself.
Which option do you prefer, reading some books or watching movies adapted from them?
I enjoy both, but if I know the movie is based on a book, I prefer to read the book first, so I know what it is supposed to be about, as movies can be creative and stray from the plot or even the authors intentions. Many times though, you don't realise there is a book until after you watched the movie!
Do you think someone could be a writer if they don't feel emotions strongly?
It definitely helps to be able to put yourself in your characters position and imagine how they would feel. I often put myself in their heads and go thought the action to see how I react. But you will never have experienced every emotion or situation (At least I hope you haven't had the misfortune to do so,) so I use the The Emotional Wound Thesaurus by Angela Ackerman & Becca Puglisi to identify and focus on a physical/emotional response and expand on it. There are many tools available to writers to research how you emotionally or physically react to a situation dependent on your experience or skills. Everyone reacts differently, it is fun discovering how your character would behave.
What are the best ways to market self-published books?
I haven't figured that out yet! It is one of the most difficult parts of writing a book, especially for Indie Authors who don't have a publishing house marketing department behind them. Though even with traditionally published authors, nowadays I believe they have to do much of their own marketing. It is more the publisher's contacts, or their ability to get a book in shops or distributed. It is the distribution strategy that is key.
From a marketing perspective I try to be active on social media platforms, to engage with other readers and authors. The writing community is very supportive, and I have 'virtually' met many wonderful people. You can find me on:
IG: https://www.instagram.com/helengarrawayauthor
Twitter: helengarraway.
Variety of platforms: https://linktr.ee/HelenGarraway
I have my own website: www.helengarraway.com, and a monthly newsletter where you can sign up for a free download, a novella set in the world of Remargaren (link on my website homepage).
Do you ever leave book reviews on other author's books? What do reviews mean to you?
Yes, all the time. I am an avid reader, especially of Fantasy and some Sci Fi. I post book reviews and Author Interviews to my website, and I always post them to Amazon/Goodreads as well. Reviews are vitally important for all authors, to drive visibility and to engage the algorithms on Amazon and other sites to help promote your book for you. A review doesn't have to be an essay, just a couple of sentences saying why you liked/disliked it. Reviews help guide other readers to choose books they will enjoy. Think of it as matchmaking, matching the right books to the right readers. Reviews give readers an insight to the type of book it is, so not only are you helping the author, you are also helping other readers.
Are you working on a new book? Is it going to be a series or a standalone?
I am currently completing the final proofs of my second novel Sentinals Rising, the second action packed book in my epic fantasy Sentinal series which is currently available on pre-order and launches March 17th 2021. Sentinals Rising continues the adventure with the Ascendant threat escalating to other territories. Can the newly awoken Sentinals be trusted to help defeat them? You'll have to read it to find out! The adventure starts with Sentinals Awaken, book one of the series. I am also editing my third novel in the series, Sentinals Justice, which will release in Autumn 2021.
Lastly, what are your thoughts and opinions on AllAuthor and its services?
I love seeing the promotional images and tweets that AllAuthor create. It's nice to see my book being featured. The range of services from gif creators to book promotion and contests are all extremely valuable to self-published authors.
Share Helen Garraway's interview
Raisa Greywood interview
Jessica Coulter Smith interview