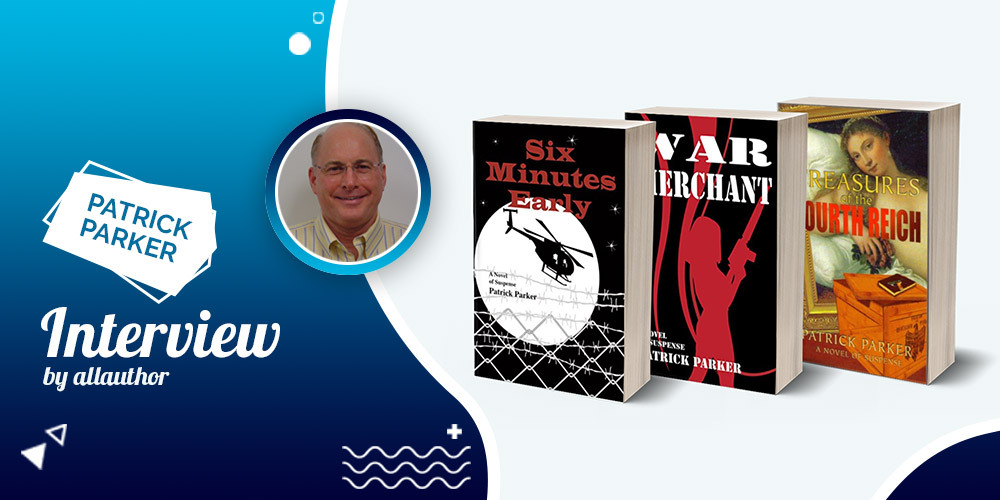 What did you want to become when you were a child? At what age, did you join the US Army?
I was like most high school kids growing up. I was focused more on sports, girls, and working summers than thinking about anything else. Being a grown-up, working for a living seemed like a distant thing. All through high school I was strongly encouraged to prepare for college. College was just expected. I didn't know what I wanted to be, much less how to get there. Many of my high school friends entered the military right after graduation. The Army always intrigued me. I decided to work that summer and try to figure out my next step in life. At the end of the summer, I joined the military. I was a young, eighteen- year-old, naïve, but an adventuresome individual.
It didn't take me long to figure out what I wanted to become and college was my path to get there.
You spent five years in Italy. Where did you usually go for coffee?
The five years in Italy was the highlight of my Army career. I was able to take my family with me. We made it an adventure, shopping and eating on the economy. We did have our favorite restaurants and places for refreshments (bars). I would go for a coffee at the Carabinieri bar on the caserma or a bar on one of the Italian casermas I visited. We also had our favorite bars to go to at the various piazzas. I think our favorite bars were selected by my girls because of the cute young men making the drinks rather than the quality of the pastries, coffee, or soft drinks.
How was your experience of spending an additional fifteen years in the defense industry?
Working in the defense industry after my retirement was a great experience for me. Although I wore a coat and tie most of the time, I still interacted with the military. In a way, it helped in my transition to civilian life after a career in the Army. I learned a lot and was able to use my past experience as well.
How has receiving a master's degree in international relations helped you in your writing career?
I think my master's degree has helped me in a number of ways. I gained a deeper and broader understanding of the world. It has helped me be disciplined in writing and getting the details right in my stories. Traveling to numerous countries throughout my career, I had a better insight and appreciation of those countries. That makes my stories more realistic and believable.
Dydre Rowyn is a woman of many faces and many skills. Who inspired her character in "War Merchant"?
Dydre is a compilation of several women I knew and worked with in the defense industry. I put them all together and Dydre Rowyn was born.
What is the hardest thing about writing historical fiction? What inspired the story of Treasures of the Fourth Reich?
I think getting the details, especially the little ones, right is the hard part. It should be accurate and the story should be believable. I had studied about the Nazis' Rape of Europa while I was working on my undergraduate and graduate degrees. I also read about the lootings of the war during my Army career. Stories of looting have surfaced during most conflicts but not to the scale of the Nazi lootings. During my time in Italy, I traveled along some of the routes used to transport the treasures, visited some of the sites, and museums that once contained art that was stolen. Some of the museums still contained art works that were once stolen. Reading about the Monuments, Fine Arts, and Archives program under the Civil Affairs and Military Government Sections of the Allied armies, I was fascinated. The Nazis, seeing their demise at the end of the war, started making plans for the Fourth Reich. I had thought about those times in our history and thought, "What if?" That's how I got the idea of Treasures of the Fourth Reich.
When are you most inspired to write? What are some things you do to motivate yourself when you're stuck in a rut?
I like to write in the mornings when I am fresh and rested. My morning coffee helps a lot, too. Once I start to write, my brain takes over. Sometimes when I'm writing a story I just have to get out of the way and the characters take over. If I get stuck, I take a break. Sometimes it could be a couple of days. Going for a walk helps, which I usually do every morning.
What are some new ideas and writing techniques that you explored in the book "Six Minutes Early?"
A technique I use, although not new, is to put the date and location at the start of a scene or chapter. That saves the space transitioning to a new setting without the details of getting there—he flew, she drove, and etcetera. Since my stories are fast-paced suspense thrillers, that helps the reader stay oriented on where the action is taking place. The reader gets right into what is going on without some transition to a new time and place. My writers' group and readers have commented that they like the way I do it. It keeps suspense going. Another thing I do is try to make the dialogue realistic by using fragments, and contractions. That's the way we talk.
Another thing, which is more of a style, is to start a new chapter using a drop cap without an indention on the first line of the first paragraph. After a scene break just the first line of the first paragraph is not indented (no drop cap).
How much time do you spend researching and traveling to places such as the Bavarian salt mines, northeast Italy or Brussels?
When I lived in Italy, I did travel extensively and visited those places. In each of my stories, I have been to the countries I have written about. Even during my time in the defense industry, I did travel to the NATO Headquarters in Brussels and Lithuania. I did return to Hungary.
Research is the time-consuming part of writing for me. I do a lot and it continues to the end of the story.
How often do you go scuba diving or sailing?
I really enjoy doing both. I have been scuba diving since I was in high school. I don't get to do either as much now as I used to for a number of reasons, mostly it is time—I just don't have enough of it.
What is one place you really want to visit and why?
There are a lot of places I want to visit but my goal is to go back to Marostica, Italy and see the human chess game again. More than five hundred actors in costume re-enact the legend "inspired by a gripping duel for the hand of the beautiful Lionora, daughter of the ruler of Marostica Taddeo Parisio." It is held in the Piazza di Marostica every even numbered year. It is a beautiful spectacle.
Share something your readers wouldn't know about you. Do you have any new series planned?
I don't think my readers know that my favorite wine is Pinot Noir.
I am currently working on a sequel to Six Minutes Early. I hope to have it finished very soon. I should have had it finished by now but life got in the way.
How active are you on social media? And how do you think it affects the way you write? How has your experience been working with AllAuthor?
I think I am fairly active on social media. All though recently, I haven't been as active as usual. I doubt that it has affected the way I write.
I think AllAuthor has been great! I am very pleased with what they do. Comparing AllAuthor to other competing sights, AllAuthor leads the way.
Share Patrick Parker's interview
Sondra Helene interview
A P von K'Ory interview