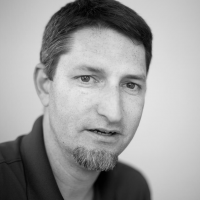 BLACK LILIES, the sequel to Jodi Perkin's excellent CHASING ECHOES, continues with everything that made the first installment so excellent. While it can be read as a standalone, readers will not be disappointed to follow the story (so far) from start to finish.

Perkin's story this time is still in Taz's world, but follows Aviva, who gets to travel around in time, when the ghost of a boy from the 1800s, Kade Oaks, starts to "haunt" her. Aviva dives head long into the ghost's history, believing that if she can solve his murder, she can free him—and hopefully herself.

Perkins has crafted an immersive world of believable characters and fascinating stories. Never one to pull punches, the plot is wonderfully layered, and just complicated enough. Is Aviva headed for a trap? Will she figure out the mystery? Can she save her sisters or even herself? It's all so delicious, readers will want to keep turning the pages to find out.

In BLACK LILIES, Jodi Perkins has advanced her craft and continued to shine as a force in the urban fantasy genre. With very read, believable characters, and a stunning plot that will leave readers gasping for air and desperate for more.