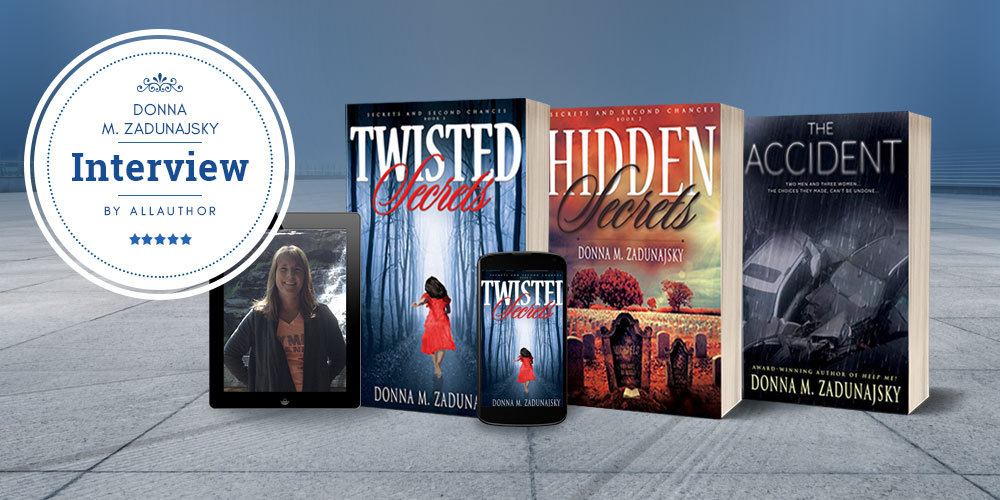 We find pleasure in once again presenting a series of questions to you to know you better. Looking back, what did the year 2018 teach you?
To focus more on my writing. I have learned to accept things the way they are and not stress over them. I'm hoping 2019 will be a better year for me.
What made you decide to babysit and mow lawns to make money as a teen? How do you think taking up jobs at an early age helped you grow as an individual?
I loved to keep busy, I still do. I guess I'm just one of those people that can't sit still for very long. My father always said to me that if you want something you have to work for it, and that means I needed money, but I wasn't a very big spender. In fact, I enjoyed saving the money I made instead of spending it of things, I really didn't need.
It helped me to be the person I am today. I'm a harder worker and actually love working.
Your books "HELP ME!" and "Talk to Me" both deal with issues like teen suicide and bullying. How much change do you see in the society since you published these books? Do you think your books have made a positive impact on the kids who are dealing with these issues in school?
I see some change, but there are still many people, especially teens that deal with bullying and suffer from depression. It will always be something our society will need to keep working on. It can't be fixed overnight.
I do believe my books have helped. I have received many emails from readers that have thanked me for writing these kinds of books. That the subject needs to be heard and read. People think it's bad to be depressed and brush it under the rug because they don't want to face the fact that their loved one is suffering as if it can be fixed with just pills or even ignored, hoping that it's just a faze. There's so much more we can do for people with depression.
In the process of researching for your book, "The Accident", who did you meet? What do you owe the real people upon whom you base your characters?
I spoke to a friend that is a fireman where I live. He answered all the questions I had and helped me to understand the procedures that go on when an accident occurs. Some answers I found on the internet that helped me with some medical questions.
I owe many thanks to the people I base my characters on. And I appreciate their feedback and allowing me to write about their story.
During our first interview, you mentioned that the hardest book to write was your first book BROKEN PROMISES. When you're writing an emotionally draining scene, how do you get in the mood?
I just start writing. Depending on the scene I may even cry when I'm writing it.
What elements do you add to your character's description to make sure that the reader feels that they are real life characters?
Things that real life people do and say. When I am out in the world, I'm a listener to how people interact with one another. The way they talk and their posture and reactions toward something.
Do you still work at a Veterinary three days a week? How do you think taking up jobs at an early age helped you grow as an individual?
Yes, but now work 4 days a week.
I go for walks in the park down the street, but usually I don't go out that often, unless I need to go to the grocery store or a doctor's appointment. I'm more of a homebody. I write 3-4 hours every day but Saturday. And work of wreaths and exercise. I enjoy reading and watching TV.
Is writing a series a difficult task? When writing a series how do you keep things fresh, for both your readers and also yourself?
I love writing a series. In fact, I am working on a YA series. I finished Book 1 and 2 and now working on Book 3. I'm looking for a Literary Agent to help represents me and my new mystery/suspense series.
I read a lot of books, so I try not to have any of my books relate to their plot. I try to come up with different scenarios instead of the same thing. Change it up a bit.
Among all the books in the "Secrets and Second Chances" series, which book took the longest time to write? Do you believe in second chances?
Family Secrets took me one and half years to write.
I want to believe, I guess that's why I write them because I've made mistakes and would love to have a second chance at love.
What inspired the character of Carla Michaels? How do you think her character will help your readers to find the strength to survive all the tragedies?
Carla's character is actually me. I wrote the series based on my two best friends and Hidden Secrets was my story to tell. When I was young, I had always wanted to be a school teacher. The story of Carla having troubles in her pregnancies were untrue in my life, but I did suffer 15 years with Endometriosis.
Well, I hope that they can find the same strength that Carla did to pick herself back up and try to live even though she had suffered such a terrible loss. I haven't been in Carla's shoes with the loss that she suffered, so I honestly can't say that it would be easy, though I can relate to the sadness that she has from a broken heart.
You have written Children's books as well as Teen and Young Adult books. According to you, which one is more difficult to write? Why?
Children's book to me are harder to write.
To me you have to write it in a different way. Children need to be able to relate to the books. Something that will help them learn and grow, to teach them things, where young adult books are stories from my mind.
How did you begin with the Tayla Series? What were your special moments about your Grammie's house?
They are based on my daughter, Tayla when she was young. She inspired me to write, and I enjoyed telling her stories. Do you relate to Tayla? No, my childhood was much different than hers. I guess it's just the era we were born in.
Going to my grandma's house was always fun. She used to live next to a school so my sister and I would go over to the school and swing on the swings and in the summer time, we would gather school papers out of the dumpsters and use them at home to touch ourselves. I know, sounds weird doesn't it? As for a relationship with my grandma, not so much when I was younger, but as I grew into an adult, we are so much closer. I used to sit with my grandpa and work on puzzles with him. I miss him every day.
How do you usually come up with the names of characters in your books? If you had to describe the relationship between Ashley Teodora and her five-year-old daughter, Lily in three words, what would those three words be?
They usually come to me when I start writing, but as for last names I either use an app or look around the room until something catches my eye and will fit the character.
Everlasting Family Love
What are you currently working on? A YA mystery/suspense series. Which book are you releasing next and when?
I'm looking for an Agent who will represent my YA series, so nothing at this time.
Share Donna M. Zadunajsky's interview
Breanna Hayse interview
Mary R. Massey, Ed.D. interview