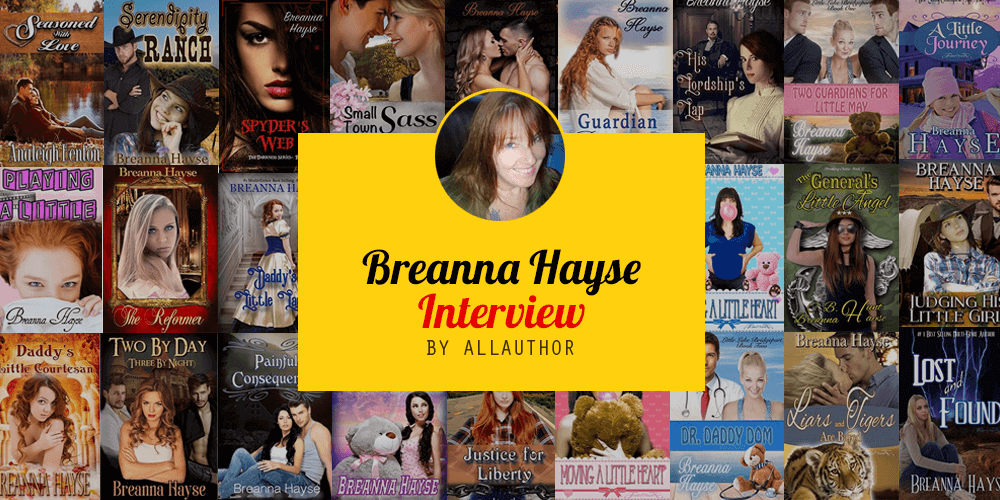 What got you into the BDSM/AP lifestyle and what urged you to write books about it?
I stumbled upon it when I was involved in role playing games (Dungeons and Dragons) and discovered that the DM (dungeon master) was REALLY a DM! Okay, so I was a bit of a geek, lol. I was trained formally as a service Domme and then, as time went on, discovered that I felt more gratification as a submissive. My autobiography, The General's Little Angel, goes into details, including my introduction into the age-play dynamic and being under the authority of my first Dom. Poor guy—I was a handful!! As for writing, it had always been a passion of mine and when I realized that I could help other people by including entertainment and education, I began to write. My Dom and husband, John, encouraged me to submit my first book, The Game Plan (originally published in 2012), and it was immediately accepted. It not only was a huge hit to readers but also started the age-play literature phenomena that you see today.
Growing up, what were some of your aspirations and dreams?
Who said I've ever grown up? I'm an APer!! Seriously, though, my only focus was to move out and be free. When I was 12, I wrote the first draft of The Generals Daughter as an escape from a very abusive home and ongoing sexual trauma. That book was my ultimate fantasy and gave me the love, family and support that the real world did not. I followed the dreams set forth in that book to become the character as best as I could. That meant joining the USMC as an intelligence specialist, getting my degrees (BS in Biology and MA in Psychology), and hooking up (eventually) with a strong Dom. The dreams in that book gave me the desire to be who I am today.
When writing your books, how do you balance between writing what you want and believe and what the reader wants?
I won't compromise my ethics and morals to satisfy a reader. That is one reason I have the fan base of this size. I give them what I would give myself. My characters always have committed relationships, are strong and intelligent, and the BDSM/sexual aspects are consensual. Even in my erotic horror pieces, those factors are the focus. Many of my readers do contact me personally and ask for specifics and, if I am able, I give it to them.
If you could switch lives with a certain celebrity for a day, who would you pick and why?
LOL, my husband is a professional musician and has performed and played with many celebrities over the years. Being involved in the entertainment industry opens your eyes to the reality of these lifestyle—including the lack of privacy, tabloids, and public scrutiny. So, my initial answer would be none of them. HOWEVER, I wouldn't mind being Chris Hemsworth's wife for the day (sans children)! Sigh…
What is your favourite under-appreciated novel? Also, why do you think a lot of well written novels just don't sell?
Loving LOGAN, without a doubt. It's one of my best pieces and because many people see me primarily as an age-play author, they don't give some of my other pieces a chance. Since I write multi-genre, I would love for more crossover. The second part of your question is a sore spot. I've seen so many terrible pieces sell- and they do so because of marketing. There are many authors with real talent who go by unnoticed because they can't afford a publicist, their publisher shows favoritism to other authors/or stink at marketing, and/or they don't have the time to pimp themselves for sales and reviews. The competition in this industry can be ugly, and sadly—I've seen too many good authors buried under a pile of politics and baby kissing. That is why I open my blog to any author, especially Indies, who need/want some extra help.
How did you and your husband meet? Was it love at first sight?
Our love story began many, many years ago- before we even knew each other existed. After escaping a very abusive marriage, I went to a club (Swallows in San Juan Capistrono) to watch a band. John was playing (I didn't know him at the time). He was incredible and during a break, I introduced myself and we started talking. I had NO idea that he was a dominant when I felt drawn to him, and vice versa. Well, to make a long story short- we hit it off, started talking every day, and became best friends. He was in the middle of an ugly divorce so me, being me, offered my granny pad to rent. He accepted, moved in and I soon discovered what he was. I also announced to him that I would become his favorite Sub. For the first time, I felt complete—except for one thing. I KNEW that I had met him before. On Dec 29, exactly one year since we had met, we sat down to calm this nagging in my brain. That was when the truth unfolded… I was ten years old and visiting my cousin, Paul, In Downey, CA. He was receiving guitar lessons from an adorable college guy who I immediately crushed on. It was John! I was still a kid, so there was no way for him to recognize me but he remembered the little redhead staring at him and sighing during the entire lesson. So yeah, I would have to say it was love at first sight for me as a child- and lust at first sight for me as an adult!
Do you think your time as a therapist and marriage counselor has helped you as a writer in any way? Do you think you've grown in creativity as a writer since the publication of your first book?
Definitely. Because I sit with so many people, I discover more things about them and myself that I put in my books. Each book, in fact, has been inspired by one of my clients or friends who have faced a struggle. Currently, many of my pieces, including Justice for Liberty, Chastity's Belt, Meeting Her Master, and The Whip Master are being used by fellow therapists to help open lines of communication for the clientele who are involved/interested in the lifestyle. As for growing in creativity- I don't have enough hours in the day to put everything down! I have a working list of nearly 300 titles that require several years of being locked away with my computer in a cabin in the middle of the woods. The Game Plan was the first step of a steep climb to reach the key to the next level of writing- mainstream. I just need time now!
If you could have an unlimited supply of one thing, what would it be?
Does money count? It doesn't buy happiness, but it can buy freedom. It would allow me to focus on my passion, find new inspirations, and host retreats for couples wanting to learn the lifestyle (i.e. Greye Manor in the Whip Master). I would love to be able to afford intimate writing conferences for those who don't have the funds to throw away on the big ones and have a staff of agents to help encourage and pitch stories belonging to talented authors. It would also allow my own company, Twisted Hearts Productions, to expand its horizons and become an affordable multi-genre publisher for those who don't want to go Indy. With that resource, I wouldn't have to be concerned with paying staff, etc, and offer the authors all the publicity and help they need with maximum royalties. For me—I could finance HBO series and movies inspired by my books. Move aside, 50SOG… here comes Breanna Hayse! I'll show the peeps the real deal! What can I say? I dream big.
How much time in a day do you devote to writing? When you're not writing, what else do you like to do?
Every minute I can grab. On work days, usually about 2-3 hours and on days off, the computer gets hot because I don't put it down (sometimes 10-14 hours, depending on my muse). I also edit books for my company and help my cover artist. Outside of writing- I am an antique storaholic, a Build-A-Bearaholic, a Disneyaholic, and love to do crafts (jewelry making, dollhouses, polymer clay miniatures), cook, and yell at the TV when people are being dumb (Survivor, Naked and Afraid, and Are You The One?).
What would you say is the hardest thing about being an author by profession? What would you say is the best?
The hardest thing, by far, is the politics seen in some of the lesser author/publishing communities—. I won't play the game, so it's caused some difficulty. Marketing and earning enough income to continue is next. I can pop out a quality book in a few weeks, but if it's blocked by jealous competitors (and yes, this has happened multiple times to many people), it gets downright infuriating. That's why having a platform like this is so nice- it's a road away from the trolls! The best are the emails have led John and myself to working with couples, singles, and those who are uncertain. We've been blessed in seeing marriages grow strong, relationships becoming healthy, and women (particularly) becoming radiant in self-confidence. That's why I began to write and the reason I will continue.
Complete this sentence: "When people look at me, they'd never guess that...."
I'm a submissive little girl at heart. I have a strong personality, lots of tattoos, very nurturing and independent with a mind of my own. People who don't know me would never expect a vulnerable, innocent or quiet side.
Who is your favourite author? What are some of your favourite books?
I would have to say it's toss-up between genres: Clive Barker (horror) is brilliant James Patterson (I'm taking a Master Class from him) is hysterical George R.R. Martin (fantasy) is intriguing Frank Peretti (Christian paranormal) blows me away. I like nearly all of any of these authors works. My fascination for original fairy tales is strong and I also enjoy tearing apart philosophy pieces (i.e. Flatland). I guess it all depends on my mood and the time available to ponder!
Which Disney character is your spirit animal?
Spirit animal in real life is an Orca. I do tend to channel a cross between Eeyore and Tigger… and Ariel is my favorite princess.
What was one of your biggest struggles as a debut author? Do you have any advice to give to new authors?
That's easy- I was afraid to challenge the editor and cover artist and was complacent because I was just grateful to be published. As a result, things were added to my publications that I would Never include (i.e. face-slapping and certain words to describe a woman's anatomy) and the cover art did nothing to convey the feel of the story. Advice to new authors: The pressure to blog and live a pretend life WILL blow up in your face. Readers are very understanding about pennames and keeping real life separated from writing, especially in the erotica genre, but are not as forgiving when they discovered they are being deceived. If you choose to go with a publisher, talk to those who are no longer involved and find out why they left and listen carefully. A bad publisher who cheats or lies to one person will do the same to others. Avoid any publisher who uses politics/bullying to keep control. Also check Writer Beware. Doing your homework will save you years of aggravation. Been there, done that! Avoid taking advances from smaller companies if you can help it. They add up and leave you feeling like a hostage. A reputable publisher will also be willing to send you unaltered screen shots that dictate the number of sales. If you can, hook up with an established author and either do a collaboration or see if they will allow you to coauthor. I frequently allow new authors to include my name on the cover (if the book is within my standards) to help get their name out and establish their own fan base. Don't be a one-trick pony. Expand your art, take changes and grow. If you have one particular 'baby' that you want complete control, self pub. I'm always available to help new authors with this as well. Read your contracts carefully. Holding rights to your book 4-5 years is average, but make certain that you knock out anything regarding media/movies/TV, etc. Who knows? YOU could be the next George R.R. Martin or E.L. James. Don't be afraid to speak up—these books are your babies and it's up to you to take care of who they go to.
What are your views on book promotions via social media? Are you satisfied with the AllAuthor services and would you recommend this platform to other authors?
Social media is a tool to get the word out and, as long as it reaches the right people, it can be a valuable resource. A platform like AllAuthor has a large reader base that allows us to reach new fans and grow. Let's face it- we need all the help we can get and not everyone can afford a private PA or publicist to push their work. We also need to work together—trust me, there are enough readers out there to share. My door is open to any of the authors in AllAuthor- for blog, FB, cover art, publishing… I'm here for you.
Share Breanna Hayse's interview
Greg Smith interview
Shelly Alexander interview