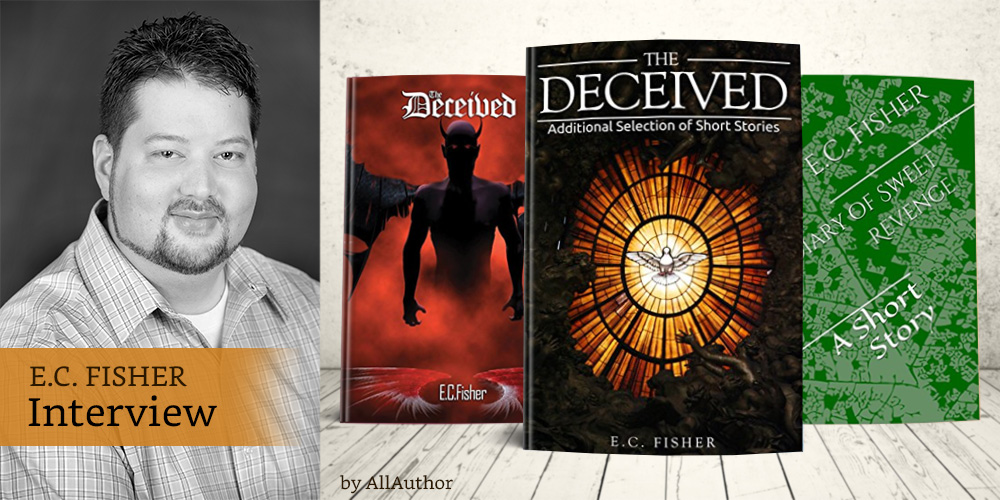 Did you grow up in California or were you just born there? When did you make the move to Florida and how does life there compare to life in Cali?
I was born in California and raised there for a short time. My father was in the military and we moved; a lot. From what my parents told me we were in California until I was about seven before moving to Colorado to live with my dad's father and mother. My dad had orders to go to Japan. We would be joining him after a year later. The longest time we spent in one location was Maryland; almost 15 years. The move to Florida happened in late 2015, my father had passed away due to cancer and my mother and little brother were planning to move here from Maryland. I decided to join them hence me being here.
What was your experience like serving in the US Marine Corps? How does it differ from the movies?
Now that's funny, I actually watched Full Metal Jacket before going off to boot camp. Basic training has evolved, it not as rough and tough like the movies show. Now they still break you down so they can build you back up. To instill discipline and respect, honor and duty, honesty and integrity. It's was a time in my life that I enjoyed and wouldn't ever want to replace.
How exactly were you introduced to writing? Are you writing full-time now or do you have plans to do something else on the side?
My introduction was fast and quiet, I'd been having a dream I couldn't shake until I decide to write it down on my computer. I spent the entire weekend just writing. By Sunday afternoon, staying awake since Friday night, I wrote over 18,000 words. I slept like a baby that night. I'm more or less writing full-time since I still have a full-time job as well. I enjoy getting the ideas out of my head but I'm not at a point yet that I can commit full-time to it.
When were you first struck with the idea for "The Deceived"? Did you share the idea with anyone in the beginning and if so, what was their reaction?
My mom has been my soundboard since I started writing; only problem is I don't write in the genre she likes. The Deceived was my fourth book attempt. Out of the other three this book idea struck her the most, she was more involved and excited to read it. She had mixed feels because of the contents or at least how people my view it. So did I. But I went ahead with it because I felt like it was a story worth reading. Of course, I talked with other people about this as well and their reactions were more along the lines of, "What are you thinking?" "Haha, good question." Was about all I could say in response.
Besides the bible, what other books or websites did you read for research for the book?
Now this may sound bad but I didn't look at anything else when I wrote this. Maybe now after it has been published I should have focused more and the little details but I didn't want outside influences to alter the story. This book may be about God and Lucifer, the Bible and humanity, but I wanted it to come from a point of view detached from those things. I am not religious, I don't practice a faith, but I've read the Bible a few times, attend Church a few times. I never found it impactful to me. I wrote this book with the idea that it was meant to deceive not only my characters but my readers as well. It's meant to open a different door of thinking. The title is meant for more than just the book.
Is the character Lucifer here different to what the general perception is of him?
I tried to make Lucifer seem more human in regard to his reasoning's. Lucifer has always been shown as the nasty and ruthless character. The portrayal of him as the Devil has always been a basis for his character. I tried to focus on his overwhelming love for God that twisted to hatred but by design he still cared deeply for his father. Lucifer tested humanity with his lies and deceit to prove to God that they weren't worthy of his love and care. Many may find similarities to my fabricated fantasy world and our reality. If so, good. It's meant to hit close to home. That being said though, it's still a fantasy novel, it shouldn't be read as a non-fiction.
In "The Deceived: Additional Selection of Short Stories", whose other stories do you tell? Which story or passage are you most pleased with in this book?
In my short story I decided to give minor details of events through Drew, Joanna Summersill, and Amenadiel. The story I am more pleased with is Joanna's, she leaves a letter to her daughter. I had my mom read my short stories and she was most impressed by that letter. She couldn't believe I wrote it considering it was coming from a mother to her daughter.
How do you think these two books would do with the Christian crowd?
Honestly, my feelings were mixed. I knew a majority would hate the idea I portray in my novel and that the cover would be judged harshly but at the same time I hoped curiosity would win in the end and they would have to know what bad things I did to their religion. If anyone reading this and is a Christian, don't be afraid, the book doesn't bite you and you can always just set it aside if it does.
Is "A Diary of Sweet Revenge: A Short Story" based on a real life person or just inspired by real events?
Neither, the short story was inspired by a song. I want giveaway what song but it should become clear either by the title or the contents inside. You'll have to read it to find out.
Between a natural disaster and a human with a weapon, who do you think can do more damage?
True be told, a human with a weapon. True natural disasters are horrible but eventually they dissipate but a human with a weapon may continue to cause destruction and chaos without ever stopping. Take a moment to think about the vast amount of serial killers and murders that have come and gone or will come in the future. A natural disaster, at least now, can be predicted but a human with the intent to use a weapon is still a mystery to predict.
If you weren't a writer, do you think you would still be serving in the Marines?
No, I did my time and was glad to serve but the military was no place for me to stay.
What is one important lesson about being an author that you learnt the hard way?
Money makes the marketing go round. I thought the hardest part would've been writing my novel but I was mistaken. Getting it into the hands of readers who are interesting in the story is the hardest part. In the vast sea of indie/self-published authors it's hard to get your voice out over the others not to include the already famous ones we happen to be compared to all the time.
What goals do you hope to accomplish with your books? Are you working on anything at the moment?
My goals are small but I still put at little of my own thoughts and feelings into my characters dialogue in hopes to changes some hearts and minds about things. I won't go into details but a little bit of myself is in every one of my characters. At the moment, I am working on something, two things actually. I have a story going through my editor right now and another I am currently working on. The first is called, Re:Camelot Part One: The Descendent of the King. The second is called, The Last Peacemaker.
Share E.C. Fisher's interview
Samantha Ryan Chandler interview
Susanne Matthews interview