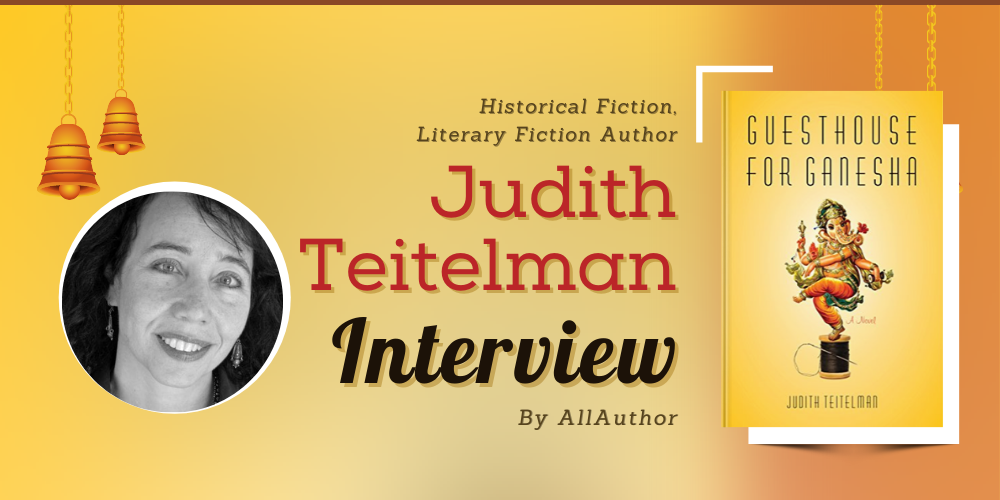 What were you like as a child? Who was your role model growing up?
I was an artistic child and teenager. I danced and painted and was a voracious reader from my earliest memories. And I was insatiably curious. I loved school and I loved learning. Still do. I feel extremely fortunate that I had some remarkable teachers on my journey to adulthood who inspired, encouraged, and challenged.
How did you discover that you wanted to be a writer?
I very much consider myself one more "Accidental Novelist." A dear friend started a new writers group on Saturday mornings and, basically, dragged me into it. And, in all honesty, I hated it. But I showed up—every week at 10am with my soy latte in one hand and my notebook and pens in the other. I have a lifetime of papers, reports, proposals, and articles that I've authored, many of which have been published in various professional journals, yet I never had the desire to write creatively until that fateful Saturday morning writers' group where I discovered Guesthouse for Ganesha had been percolating within me for a very long time.
What inspired your first original story? Did you share the tale with anyone?
This story's "spark" had actually taken place years earlier, at the family lunch following my grandmother's funeral. It was there I learned she had been abandoned at the altar by her true love when she was 17 years old. I was shocked and wished I had known this while she was still alive. It was the first time in my life that I felt true compassion for my grandmother and a clear understanding of her. I only knew her as a mean-spirited, bordering on nasty, woman. It was difficult and unpleasant to be around her. I attributed that war, devastation, Hitler, loss of family and friends had hardened her irreparably. But, it had been love. Or, more precisely, lost love, devastated love, abandoned love—something most of us inevitably experience—that had made her callous, unyielding, relentless, and self-absorbed for the rest of her life. This informed all her actions. It was abandonment that set her course in life and firmly established her temperament. Critically, it also made her a survivor. These thoughts were immediately followed by, "This would make a fascinating novel"—never conceiving that I would someday work on such a story. But, life's journeys takes one in often surprising and unplanned directions. Such as attending that Saturday morning writers group.
Who inspired the character of seventeen-year-old Esther Grünspan in "Guesthouse for Ganesha"?
While Guesthouse for Ganesha is in no way a biography, I did weave threads from the little I knew of my grandmother's life, with her difficult disposition central to my story. While Esther, my protagonist, is very much her own woman, I wanted to respect my grandmother's tough, unyielding stoicism and was committed to maintaining the essence of her nature and pivotal life experience that molded her. I knew her personality would be a challenge for some readers, but I liked that about her and didn't feel obliged to "soften" her up. I felt my protagonist must remain true to who she was, who she needed to be. And, not surprisingly, I have heard the widest range of reactions to Esther's "toughness" from readers. There are those who admire her strength and fortitude and others who abhor her and cannot forgive some of her actions. Equally, because of my life-long interests in eastern philosophies and perspectives, I felt it important to situate this story in the largest context possible—reflected by, and with the views and insights and perspectives of not just an omnipotent narrator, but a Hindu God. Ganesha was a natural choice for me.
What do you read as inspirations for your writings?
While there's a wide range of authors I highly admire including, but not limited to, Haruki Murakami, Jhumpa Lahiri, Patti Smith, Isabel Allende, Gabriel Garcia Marquez, George Saunders, Ann Patchett, Ha Jin, J.M. Coetzee, and Muriel Barbery, I feel that I learn about writing from everything I read—fiction, non-fiction, poetry, articles, letters, brochures, e-mails etc. There's always something of value to discover.
What was your reaction on becoming the award-winning author of "Guesthouse for Ganesha"?
I had no expectations about awards. I didn't think about it. But the awards and recognition that I've received for my novel has been thrilling and gratifying and humbling.
What is the one advice you would like to give to young writers in the world?
Persevere. Be relentless. Hold strong to your vision, and don't worry about how long it's taking you to write your story. Also, remain curious.
Is there anything new that you're working on? When can we expect the next book to come out?
I'm in the midst of writing my second novel, Future Memories, and, while very different from Guesthouse for Ganesha, it has magical realist elements. In brief, the story centers on the relationship between a big city girl and a small town southern boy. But the heart of it is about memories—those to which we cling, those that escape us, and those that we struggle to recover—and how they affect our lives. Why do things happen to us that are seemingly incidental yet we never forget, while some momentous experiences leave our memory? One of the central themes is time, which I find endlessly fascinating and easily lends itself to heightened experiences and layered perceptions.
How were you first introduced to AllAuthor? Do you have any feedback?
I believe I was introduced to AllAuthor by one or more She Writes Press (my publisher) authors.
Share Judith Teitelman's interview
Dana Lockhart interview
Jeny Heckman interview